Team Campbell Foundation works closely with families who are faced with a childhood cancer diagnosis.
Some examples of help that we have provided include sending a young cancer patient and his family to Great Adventure – Outings such as this provide a brief respite from the trials of treatment and an opportunity to spend time together as a family; purchasing a gravestone for a family who recently lost their child to cancer, and providing box seats for cancer patients and their families to attend a local baseball game.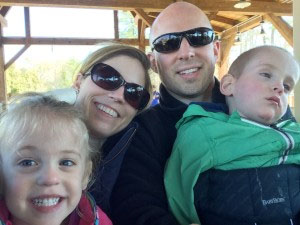 The Foundation also has plans to provide college scholarships to the sibling of a pediatric cancer patient, survivor or angel. The siblings have a particularly unique journey themselves – watching their brother/sister battle and losing their parents to the full time job of caring for their child.
We need your help to continue to offer these services to our families. Please visit our Donate page to make a contribution of any amount.
Campbell's family knows firsthand how childhood cancer affects the entire family in every possible way. The Team Campbell Foundation ("TCF") Assistance Program aims to provide a psycho-social enrichment opportunity based on the interests of the child with cancer, the parents or the patient's siblings, such as a family outing to a sporting event or Broadway show, or to help relieve some of the financial burden associated with treatment including, but not limited to, specialized therapy, medical equipment, etc.
If you would like to be considered for this program, please complete the attached application, and forward to your social worker or oncologist for his/her statement and signature. The completed form should be returned to [email protected].
Applications will be considered as they are received. Families will be notified within 30 days of receipt of application regarding if/how TCF can help.
"When Campbell was diagnosed, we did what most parents would do – divide and conquer (one became full time caregiver for Cam, while the other dealt with the day to day necessities that come with having other children)…for 5 years. After devoting so much of ourselves toward getting Campbell well and being parents to our older girls, there was not much time or energy left for each other. When Cam passed, we KNEW that we needed to do something to re-connect. Weighing heavily in the back of our minds was the fact that 50% of families facing a cancer diagnosis, end in divorce. A spur of the moment trip later, we were able to spend some much needed time together and came back stronger than ever. Our other children, while jealous that we went without them, agree that it was the best thing we could have done for our family."
-Greg & Robin Hoyt
Campbell's family knows firsthand how the loss of a child to cancer can affect the entire family, especially the parents. The Team Campbell Foundation ("TCF") Bereaved Parent Trip Program looks to provide parents who have lost a child to cancer with an opportunity to reconnect as a couple and continue the healing process.
Parents will be given a list of possible vacation options to choose from. Our program will provide airfare from the Continental United States, and all-inclusive accommodations. The TCF Board will work with the parents to find dates that work best for them.
If you would like to be considered for this program, please complete the form below.
Applications will be considered as they are received. Team Campbell Foundation will contact parents within 30 days of receipt of the application.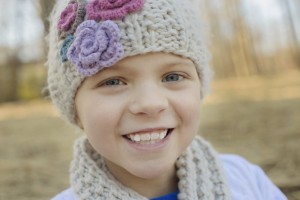 "After five years of fighting, we could not let it be the end of her fight. She could still fight on, for all of the other children that battle this disease. For us, it was an easy decision, and what we thought Campbell would have wanted. The gift that she was to us, she could be to others as well."
-Robin and Greg Hoyt